A Date for Your Diary!!!!!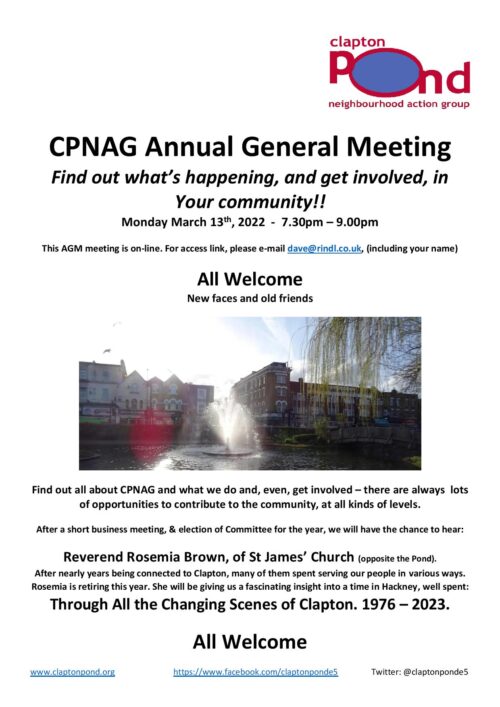 Next Monday, 13th March, 2023, 7.30-9pm
CPNAG AGM (Online)
A chance to find out what's happening, and get involved in, your community.
After a short business meeting, and election of Committee for the next year, there will be a short talk by:
Reverend Rosemia Brown, of St James' Church (opposite the Pond).
Rosemia is retiring this year, after nearly 50 years being connected to the area. This will be a chance to hear her perspective on:
THROUGH ALL THE CHANGING SCENES OF CLAPTON, 1976-2023.
All Welcome!!!
For access link to this online AGM, please send an e-mail to dave@rindl.co.uk, letting us know your name, and the names of anyone joining you as well.